Conservative Talk Radio Via Roku
CONSERVATIVE RADIO CHANNEL (4674 Subscribers as of 10/15/2014)
(Private Channel Free) (Enter Vanity Access Code MGSVYY) MGSVYY
There are many reasons to listen to conservative talk radio. The main reason is you will hear a detailed explanation of the latest national and local news that is not obtained from a fantasy world. If you only listen to the "state run media" such as cnn,nbc,cbc,pbs,abc and various other outlets of liberal spin you would be politically correct and ignorant, lacking knowledge, information, and awareness about the "real" world. Listen and make congress "squeal". :)
---
AR15 CHANNEL (6199 Subscribers as of 10/15/2014)
(Private Channel Free)  (Enter Vanity Access Code NUHR3B)
Information about thr AR15 rifle also known as an M16. Videos include how to make a lower for an AR15, info on how to clean and maintain the rifle etc. For more information visit www.ar15info.blogspot.com
(Every American Citizen should own one of these rifles. It is your 2nd amendment right to own the AR15 rifle. I urge all Americans to get one if possible and watch this video series to learn how to maintain your AR15. The US government dept of homeland security thinks this is a great self defense weapon. It is a great self defense weapon. GOD bless America!)
The government wants to "brain wash" the public into disarming. Eric holder and obama want you to be defenseless. I'm sure they will do anything to try to reach their goals in false flag operations for the purpose of "gun control".
---
---
Satellite Dish Calculator
---
New ROKU Channel..... TIPS FOR SURVIVING
Tips For Surviving:Vital info on water purification, survival medicine, canning, victory garden, self reliance, compass use, star navigation, making knots, self defense, reloading ammo, how to use a revolver and rifle, drying fruits and vegetables, making jerky, shelter in place, survival tactics etc.
The TipsForSurviving Channel on ROKU contains many videos on how to be self reliant when it comes to being informed on how to survive.
Tips For Surviving in the ROKU.com channel store has a wealth of information on how to survive that you need to now. Basic survival information is on demand for your review. Knowledge is power....the power to survive when you need the information most.
Be prepared and learn how to defend yourself viewing various videos on how to use a weapon safely. Learn how to can various foods and make jerky for survival. Be prepared for the future. Learn how to read a compass and the stars. Learn how to purify water.
---
MILITARY CHRONICLE IS HERE!
Order Military Chronicle For Your ROKU Player HERE!
Military Chronicle is a new channel in the ROKU channel store at ROKU.com History is preserved in this channel for all to see.
Description: Historical Films, Military Documentaries/Movies. (262) videos comprising A Military Chronicle Of ARMY, NAVY, AIR FORCE And MARINES. US History Of Combat On Land, Air And At Sea. The US Military As Documented By Military Cameramen. Actual Video Documentation Of War Time Navy, Army, Air Force And Marine Battles Before and After WW2, Into The Korean Era. "Those who fail to learn from history are doomed to repeat it." Sir Winston Churchill
---
---
NEW CONSERVATIVE CHANNEL SCREENSAVER CLOCK (Free)
Log into your ROKU account and (Enter PRIVATE CODE XSBCH)
---
NEW PRIVATE CHANNEL (RAILROAD SCANNER) (Free)
Live audio from railroad scanners. Current scanners pick up analog. 24 Scanner feeds from accross the nation. Vancouver Canada is my favorite. The railroad people talk more on this scanner channel.
Log into your ROKU account and (Enter PRIVATE CODE PKDU5)
---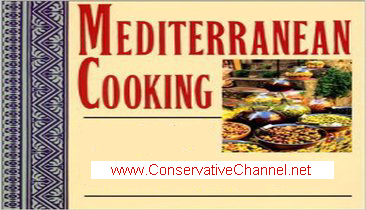 MEDITERRANEAN COOKING (New Private Channel Free)
Videos on how to prepare quick, healthy, and easy Mediterranean meals.

Chicken Kabobs w/ Whole Cloves of Garlic, Chicken Croquettes Chicken Kabobs with Vegetables, Chicken Salad in Pocket, Chicken Stew with Rice, Delicious Pork Kabobs, Fried Fish, Grilled Chicken Beefeki, Grilled or Broiled Pork Chops, Grilled Salmon, Grilled Seafood, Grilled Beef Steaks, Grilled Swordfish Kabobs w/Bay Leaves, Potato and Chicken Salad, Lemon Chicken Noodle Soup, Spaghetti with Tomato Sauce, Stuffed Cannelloni with Meat and many more recipes.
Log Into Your ROKU account and (Enter Private Code 7MCSJ)
---
The Lone Ranger Channel (FREE)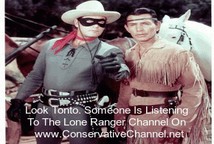 The adventures of the masked man and his partner Tonto. At the beginning of each episode, the magnificent white stallion, Silver, would rear up with the Lone Ranger on his back, then they would dash off, the Ranger encouragingly shouting, "Hi-Yo, Silver!" Tonto could occasionally be heard to urge on his mount by calling out, "Gettem up, Scout!"
Log Into Your ROKU account and (Enter Private Code 42QGMN)
---
DURING TIMES OF UNIVERSAL DECEIT, 
 
TELLING THE TRUTH 
 
BECOMES A REVOLUTIONARY ACT. 
 
- George Orwell
---
New private channel: Bible Tract (25,500) (Free)
Add The Bible Tract Channel (Enter Private Code PDQUH)
---
Conservative Talk Radio Listening Alternatives
---
Russ Cassell was like the Ronald Reagan of talk radio.............Russ Cassell was the upstate's Paul Revere talk show host........ "Know what you believe and why you believe it." Russ Cassell Quote
Talk show host Russ Cassel has died but his mark on people lives on. (Important Russ Cassell Podcasts)
Russ Cassell's last broadcast (Hour 4) 10/10/2014 (RUSS DISCUSSES ASSISTED SUICIDE.)
Come To Jesus Hymn (Listen or Download MP3.)
---
News Radio www.WORD106.3.com FM, Tara Servatius 6 AM- 10 PM, Vince Coakley 10-12PM, Bob Mcclain Limbaugh 12-3PM, Bob Mclain 3-7PM, Shawn Hannity 9-12PM From Greenville, SC.
---
The Radio Stations Below Are On The Conservative Radio Channel On ROKU.
---
KFYO News Radio, offers the very best in News/Talk Radio From Texas
790 AM, Limbaugh 11AM-2 PM, Hannity 2-5 PM, Lavin 7-10PM
KBUL 970 AM Montana, Limbaugh 10AM, Hannity 1PM, Beck 4PM
WBOB 600 AM Florida, Ingrham 9AM-12, Beck 2-3 PM, Savage 3-6PM, Lavin 6-9 PM
KNTK 99.7 FMAM NH, Miller 9-10AM, Limbaugh 12PM-3PM, Lavin 7-10 PM
WGNS 1450 AM TENN, Clark Howard 11AM-1PM, Dave Ramsey 1-4PM
WSB AM 750 And 95.5 FM News/Talk Atlanta, GA Sean Hannity 4-7 PM, Eric Erickson 7-10PM
WBCR AM 1470 Tenn, Alex Jones 12PM-3PM, Radio Liberty Dr Stan Monteith 6PM-8PM
---
1470 AM WBCR, 12-3 PM INFOWARS Alex Jones Austin, TX | Radio Liberty Host: Dr. Stan Monteith 6-8 PM
Add WBCR RADIO Channel To Your ROKU: Enter channel Code VANMGF VANMGF
---
Creation Sermons Is A NEW Free Private Channel On ROKU.
Two Biblical creation sermons/seminar channels one (Audio) and one (Video). Sermons include: What does the Bible say about evolution? Creation or evolution? The Big Bang Never Happened. What creation reveals. Patterns and purposes of creation. Faith and creation. Introduction to creation. Wearing evolutionary spectacles. Creation and the King James Bible. Creation in 6 days. Fruits of evolutionary thought. Fossils and geology. Creation in 6 literal days. Naturalistic thinking vs scripture truth. The false day age theory. A problem for evolutionists. Learn about creation and God's love for you.
Creation Sermons is a FREE new channel Available now for your ROKU player.
Click This Link And Sign Into Your ROKU Account To add Creation Sermons (Audio) On your ROKU player. Enter code QKSTV
Click This Link And Sign Into Your ROKU Account To add Creation Sermons (Videos) On your ROKU player. Enter code ZJGVEK
---
New Bible Stories For Little Ears Channel on ROKU. (FREE)
BIBLE STORIES FOR LITTLE EARS. FOR LITTLE PEOPLE WHO LOVE TO READ - BUT DON'T KNOW HOW. 45 audio Bible stories for children. 2-3 minute stories from the new testament. Together with your children listen to KJV bible stories and learn GOD's Word. Includes www.AbidingRadio.com 24/7 Bible stories and beautiful music.
Click Here To Install Bible Stories For Little Ears Code 7S8WF2
---
---
Mark Levin is one of America's preeminent conservative commentators and constitutional lawyers. He currently practices law in the private sector, heading up the prestigious Landmark Legal Foundation in Washington DC. Mark's show follows the ever popular Rush Limbaugh and Sean Hannity on WABC, but everyday he manages to come up with a new twist on the day's top news events, as well as his own unique information. His passion and intellect have made him a favorite of tens of thousands of radio listeners in the New York City area.
---
The Rush Limbaugh Show is the most listened to radio talk show in America, broadcast on over 600 radio stations nationwide. It is hosted by America's Anchorman, Rush Limbaugh, also known as:  America's Truth Detector; the Doctor of Democracy; the Most Dangerous Man in America; the All-Knowing, All-Sensing, All-Everything Maha Rushie; defender of motherhood, protector of fatherhood and an all-around good guy.

There is a "consensus" among the American people, who have made this the most listened to program, that it is also the most accurate, most right, and most correct.  People who disagree with this are Rush Deniers. 
---
Dr. Michael Savage is a multimedia icon in the conservative movement, heard by 10 million listeners a week on "The Michael Savage Show," and syndicated across the U.S. in over 300 markets. He is also the author of 25 books, including four New York Times bestsellers. His passion to unearth the truth about liberalism, borders, language and culture, and his unparalleled stand for America's families, has made him the most important figure in the fight for free speech and ideals in America today.
---
The Sean Hannity Radio Show has over 500 affiliates nationwide and counting. Sean is heard by roughly 13.5 million loyal listeners a week making him the second most listened to talk show host in America, according to Talkers Magazine. A gutsy talk-show host who always lands on the "right side" of the issues, Hannity is the host of the #1 9PM prime-time cable debate show "Hannity." Sean Hannity's energy, charisma and Reagan conservatism has scored high points with audiences and critics alike as he continues to be one of the hottest commodities in media. (Its milk toast talk but its worth listening to.)
---
---
Bob McLain, www.WORD1063.com, is the best SC talk show. He will tell it like it is. He started in Radio in the heyday of Rock and Roll when at 15 he convinced the program director of a top ten market station he should be on the air.  His radio career led him to legendary rock stations such as WEAM, Washington ,DC, WTOB, Winston-Salem, N.C., WMCA, New York,; KRUX, Phoenix, KROY, Sacramento, WMPS &WHBQ Memphis,WNOE , New Orleans, 13-Q Pittsburgh, WIBG, Philadelphia, WTMA ,Charleston, SC and many others who didn't want to be mentioned. This show is as good or better than many national shows. Don't miss this great talk radio show. Bob has a dialogue with callers and is professional. Its talk and not just squawk.
---
---
The "Tera" show on www.WORD1063.com, 6AM-10AM, show is interesting but Tera constantly interrupts callers and reasoned debate is hindered because the "host" doesn't have real dialogue with callers. She does seem to just want to talk over her callers and talk herself most of the time. She seems to lack the skills necessary to engage in dialogue more than a few seconds without commenting and going to a break. Tera does bring very good topics local and national up to discuss but sadly its "all Tera all the time", literally. "Mornings with moxie" is what her promo says. "Moxie" , energy-pep, is what ya get but too much "moxie" and too little of engaging conversation. If she was more professional with callers it would be a much better talk show. I listen and glean what I can.
---
---
If you've never heard of Alex Jones, then you've been missing out on some of the most dynamic, hard-hitting radio on the planet.
Syndicated radio journalist and documentary filmmaker Alex Jones has been on the front lines of the growing global information war from ground zero to the occult playgrounds of the power-mad elite.
---
Bringing you the Story behind the Story, the News behind the News. Hoping to convince you that reality is usually scoffed at and illusion is usually king, but in the battle for the survival of Western civilization it will be reality and not illusion or delusion that will determine what the future will bring.
---
FM 94.5 WMUU - Radio station brining beautiful music to the Upstate of South Carolina. WMUU RADIO WMUU is a Christian station.  Our primary mission is to have a Spiritual impact on the communities we serve.  We design our music and programming to point you to Jesus Christ.

---
John 3:16
3:16 For God so loved the world, that he gave his only begotten Son, that whosoever believeth in him should not perish, but have everlasting life.
---
Please visit the John 3:16 channel on ROKU. (Free) This channel features sermons by Dr. John C. Vaughn. These sermons will be a blessing to all who listen and learn.
Enter the vanity access code YYNUM3 to install this free private channel.
Please visit John C. Vaughn Evangelistic Association
..................................................................................................................
The Google Play Store has an lc app that is an example of a low cost app that lcapps.com has developed. Click Here To Go To The Google Play Store And Download This lcapp example
The LC App is called Bible Message and the developer name is sojourn. Its a free app. Test it on your andriod phone to see an example of how your own business app would look.
This app features an mp3 message and browser that links to a website.  It is a simple app but functional as you will see.
---
---
CREATION FACTS Channel on ROKU. (Free)
Enter the vanity access code RVGBAR to install this free private channel.
2 Min Creation Facts
Prov 24:14 So shall the knowledge of wisdom be unto thy soul: when thou hast found it, then there shall be a reward, and thy expectation shall not be cut off.

God has acted to create the cosmos ex nihilo in six 24-hour periods in the recent past. A divine design and purpose exists in nature, and this purpose is to point to and glorify the Creator. A universal Noachian flood occurred, which destroyed all life on earth except those saved in the Ark (Noah, his family, and the animals).

Scientific research, like every other human activity, should not only seek to 'think God's thoughts after Him,' but serve to glorify the creating Word of God by being applied to life and society in such a manner that these are conformed to God's design for them.
---
Cost Of Satellite Dish Calculator
---
Ronald Reagan on socialized medicine IE obamacare
Now back in 1927 an American socialist, Norman Thomas, six times candidate for president on the Socialist Party ticket, said the American people would never vote for socialism. But he said under the name of liberalism the American people would adopt every fragment of the socialist program. There are many ways in which our government has invaded the free precincts of private citizens, method of earning a living; our government is in business to the extent of owning more than 19,000 businesses covering 47 different lines of activity. This amounts to 1/5th of the total industrial capacity of the United States.
But at the moment I would like to talk about another one because this threat is with us, and at the moment, more imminent.
One of the traditional methods of imposing statism or socialism on a people has been by way of medicine. It's very easy to disguise a medical program as a humanitarian project, most people are a little reluctant to oppose anything that suggests medical care for people who possibly can't afford it. Now, the American people, if you put it to them about socialized medicine and gave them a chance to choose, would unhesitatingly vote against it. We have an example of this. Under the Truman administration it was proposed that we have a compulsory health insurance program for all people in the United States, and, of course, the American people unhesitatingly rejected this.
So with the American people on record as not wanting socialized medicine, Congressman Ferrand introduced the Ferrand bill. This was the idea that all people of social security age, should be brought under a program of compulsory health insurance. This would not only be our senior citizens, this would be the dependents and those that are disabled, this would be young people if they are dependents of someone eligible for social security.
Now Congressman Ferrand, brought the program out on that idea out , on just for that particular group of people. But Congressman Ferrand was subscribing to this foot-in-the door philosophy, because he said, "If we can only break through and get our foot inside the door, then we can extend the program after that." Walter Ruth said, "It's no secret that the United Automobile Workers is officially on record of backing a program of national health insurance." And by national health insurance, he meant socialized medicine for every American.
Now let us see what the socialist themselves have to say about it. They say once the Ferrand bill is passed this nation will be provided with a mechanism for socialized medicine capable of indefinite expansion in every direction until it includes the entire population. Now we can't say we haven't been warned.
Now Congressman Ferrand is no longer a Congressman of the United States government. He has been replaced, not in the particular assignment, but in his backing of such a bill by Congressman King of California. It is presented in the idea of a great emergency that millions of our senior citizens are unable to provide needed medical care. But this ignores that fact that 127 million of our citizens, in just 10 years, have come under the protection of some form of privately owned medical or hospital insurance.
Now the advocates of this bill when you try to oppose it challenge you on an emotional basis and say,  "What would you do? Throw these poor people out to die with no medical attention?
That's ridiculous and of course no one is advocating it. As a matter of fact, in the last session of Congress a bill was adopted known as the Kerr/Mill bill. Now without even allowing this bill to be tried to see if it works, they have introduced this King bill, which is really the Ferrand bill.
What is the Kerr/Mills bill? It is the frank recognition of the medical need or problem of the senior citizens I have mentioned and it has provided from the federal government, money to the states and the local communities that can be used at the discretion of the states to help those people who need it.
Now what reason could the other people have for backing a bill which says we insist on compulsory health insurance for senior citizens on a basis of age alone regardless if they are worth millions of dollars, whether they have an income, whether they are protected by their own insurance, whether they have savings.
I think we can be excused for believing that as ex-congressman Ferrand said, this was simply an excuse to bring about what they wanted all the time; socialized medicine.
James Madison in 1788 speaking to the Virginia convention said, "Since the general civilization of mankind, I believe there are more instances of the abridgment of the freedom of the people by gradual and silent encroachments of those in power than by violent and sudden usurpations."
They want to attach this bill to social security and they say here is a great insurance program; now instituted, now working.
Let's take a look at social security itself. Again, very few of us disagree with the original premise that there should be some form of savings that would keep destitution from following unemployment by reason of death, disability or old age. And to this end, social security was adopted, but it was never intended to supplant private savings, private insurance, pension programs of unions and industries.
Now in our country under our free enterprise system we have seen medicine reach the greatest heights that it has in any country in the world. Today, the relationship between patient and doctor in this country is something to be envied any place. The privacy, the care that is given to a person, the right to chose a doctor, the right to go from one doctor to another.
But let's also look from the other side. The freedom the doctor uses. A doctor would be reluctant to say this. Well, like you, I am only a patient, so I can say it in his behalf. A doctor begins to lose his freedom, it's like telling a lie. One leads to another. First you decide the doctor can have so many patients. They are equally divided among the  various doctors by the government, but then the doctors are equally divided geographically, so a doctor decides he wants to practice in one town and the government has to say to him he can't live in that town, they already have enough doctors. You have to go some place else. And from here it is only a short step to dictating where he will go.
This is a freedom I wonder if any of us has a right to take from any human being. I know how I'd feel if you my fellow citizens, that to be an actor I had to be a government employee and work in a national theater. Take it into your own occupation or that of your husband. All of us can see what happens once you establish the precedent that the government can determine a man's working place and his working methods, determine his employment. From here it is a short step to all the rest of socialism, to determining his pay and pretty soon your son won't decide when he's in school where he will go or what he will do for a living. He will wait for the government to tell him where he will go to work and what he will do.
In this country of ours, took place the greatest revolution that has ever taken place in the world's history; the only true revolution. Every other revolution just exchanged one set of rulers for another. But here, for the first time in all the thousands of years of man's relations to man, a little group of men, the founding fathers, for the first time, established the idea that you and I had within ourselves, the God given right and ability, to determine our own destiny. This freedom is built into our government with safeguards. We talk democracy today, and strangely, we let democracy begin to assume the aspect of majority rules all that is needed. The "majority rule" is a fine aspect of democracy provided there are guarantees written in to our government concerning the rights of the individual and of the minority.
What can we do about this? Well, you and I can do a great deal. We can write to our congressmen and our senators. We can say right now that we want no further encroachment on these individual liberties and freedoms. And at the moment, the key issue is, we do not want socialized medicine.
In Washington today, 40 thousand letters, less than 100 per congressman are evidence of a trend in public thinking. Representative Hallock of Indiana has said, "When the American people want something from Congress, regardless of its political complexion, if they make their wants known, Congress does what the people want. So write, and if this man writes back to you and tells you that he too is for free enterprise, that we have these great services and so forth, that must be performed by government, don't let him get away with it. Show that you have not been convinced. Write a letter right back and tell him that you believe government economy and fiscal responsibility, that you know governments don't tax to get the moneys the need; governments will always find a need for the money they get and that you demand the continuation of our free enterprise system. You and I can do this. The only way we can do it is by writing to our congressmen even we believe that he is on our side to begin with. Write to strengthen his hand. Give him the ability to stand before his colleagues in Congress and say that he has heard from his constituents and this is what they want. Write those letters now and call your friends and them to write.
If you don't, this program I promise you, will pass just as surely as the sun will come up tomorrow and behind it will come other government programs that will invade every area of freedom as we have known it in this country until one day as Normal Thomas said we will wake to find that we have socialism, and if you don't do this and I don't do this, one of these days we are going to spend our sunset years telling our children and our children's children, what it once was like in America when men were free.
The Liberty Legal Foundation has filed a pair of lawsuits against the national Democratic Party Use this form to become a member of the Liberty Legal Foundation Certification Class Action against the National Democratic Party. The lawsuits don't ask anything about Obama's birth or for any determination from the court about his eligibility or his birth certificate. The national Democratic Party is the defendant, and the court is asked to enjoin officials from certifying that Obama is eligible for the office for the 2012 election. "This complaint does not request or require this court to find that President Obama is not qualified to hold the office of president of the United States. Instead, this complaint is directed toward defining the term 'natural-born citizen' under the Constitution of the United States, and toward negligence or intentional misrepresentations of the Democratic Party. "This complaint requests this court to affirm the Supreme Court's definition of 'natural-born citizen' as 'all children born in a country of parents who were its citizens.'"
That definition comes from the U.S. Supreme Court's opinion in Minor v. Happersett from 1875. "Natural Born Citizen" was defined by an 1875 Supreme Court ruling (Minor v. Happersett) as children born of two U.S. citizens – regardless of the location of the birth. It found: "The Constitution does not, in words, say who shall be natural-born citizens. Resort must be had elsewhere to ascertain that. At common-law, with the nomenclature of which the framers of the Constitution were familiar, it was never doubted that all children born in a country of parents who were its citizens became themselves, upon their birth, citizens also.
Neither candidate in 2008, Democrat Obama nor Republican Sen. John McCain was eligible to be president Use this form to become a member of the Certification Class Action. "This complaint does not request any injunction against any state or federal government official. Instead this complaint asserts that the private entity, Defendant Democratic Party, intends to act negligently or fraudulently in a manner that will cause irreparable harm to the plaintiffs, to the states, and to the citizens of the United States." "Because Mr. Obama has admitted that his father was not a U.S. citizen, and because this fact has been confirmed by the U.S. State Department, any reasonable person with knowledge of these facts would doubt Mr. Obama's constitutional qualifications.
Therefore, any representation by the Democratic Party certifying said qualifications would be negligent, absent further evidence verifying Mr. Obama's natural-born status." "Plaintiffs further request an injunction prohibiting the Democratic Party from making any representation to any state official asserting, implying, or assuming that Mr. Obama is qualified to hold the office of president, absent a showing by the party sufficient to prove that said representation is not negligent." "The focus of the state-court suit is to prevent certification to the Tennessee secretary of state.
This suit puts greater emphasis on the negligent misrepresentation/fraud aspects of a certification from the DNC. It includes more facts regarding Obama's Indonesian dual citizenship and fraudulent Social Security Number," "Without such certification from the party, Obama will not appear on any ballot in the 2012 general election," All states rely upon the truthfulness of representations made by the political parties that their candidates are qualified to hold the federal office for which they are nominated. By naming the National Democratic Party as the defendant the law suit not only targets the entity responsible for vetting the Democratic candidate, it also avoids taking on any state or federal government. "The Democratic Party is a private entity, without any government immunities or government procedural advantages".
Presidential candidates that are registered with the Federal Election Commission have standing to ask a court to keep another candidate off the ballot. The Liberty Legal Foundation has partnered with FEC-registered Dummett, a conservative Republican who believes that the Constitution should be followed. (This lawsuit has some muscle. It seeks to take the trash can lid off of the democratic party and reveal the scam called obama. I think this is a great idea for a lawsuit because it targets the demo party who is responsible for the HOAX obama. The lawsuit has legs also because it has partnered with FEC-registered Dummett, a conservative Republican who believes that the Constitution should be followed. He is registered with the Federal Election Commission has standing to ask a court to keep the HOAX obama off the ballot. The cut and pasted obama "birth certificate" is not discussed in the Liberty Legal Foundation law suit. The focus is on the democratic party and the NATURAL BORN CITIZEN definition comes from the U.S. Supreme Court's opinion in Minor v. Happersett from 1875. This dog can hunt and this bird can fly!)
...............................................................................................................
---
---
Obama still can't validate his US citizenship. The supreme court will not hear any birth certificate case about the usurper obama but it has ruled on the natural born citizen clause of the US Constitution.
The supreme court opinion in Minor v. Happersett from 1875 invalidates his constitutional right to be on any state ballot because obama IS NOT A NATURAL BORN CITIZEN.
The supreme court has ruled against obama in 1875. At least 25 other supreme court opinions have made the natural born citizen clause of the constitution set in stone.
The liberty legal foundation suit against the national democratic party has the backing of the Minor v. Happersett supreme court ruling and 25 other supreme court opinions that declare what the meaning of a natural born citizen is.
Obama does not qualify as a natural born citizen therefore he is a usurper/fraud president that should have never been allowed to be on any presidential ballot.
Obama knows this. Now the US public is becoming aware of his criminal fraud.
What does obama fear? He fears being exposed as an ILLEGAL president because it can be proved in court he is NOT a natural born citizen or a citizen of the US. His FAKED PDF "birth certificate" is only proof his is a traitor/criminal.
Obama does not fear being exposed because of a fake birth certificate because the media will not expose him as a illegal alien.
---
THE FLAG CODE
Title 36, U.S.C., Chapter 10
As amended by P.L. 344, 94th Congress
Approved July 7, 1976


§ 176. Respect for flag: No disrespect should be shown to the flag of the United States of America; the flag should not be dipped to any person or thing. Regimental colors, State flags, and organization or institutional flags are to be dipped as a mark of honor.

(a) The flag should never be displayed with the union down, except as a signal of dire distress in instances of extreme danger to life or property.
As a result of the many traitors and enemies we as a free people have, both foreign and domestic, as a result of the many unconstitutional acts, legislation and atrocities passed and/or committed against US citizens and their life, liberty and property I am displaying my US flag upside down on July 4th.

America is in dire distress and extreme danger to life and property because of the recent FRAUD supreme court ruling on obamacare.
---
(The "election" has affirmed the above. Our government has been taken over by those who wish to destroy freedom. Those in control want to take what you earn and give it to those who don't work or those they preceive as deserving of you effort. It is true the "election" was fixed by election fraud and obama using the delphi technique of psychological mind control.
Obama Used The Delphi Technique To Manipulate People In America In The "Election"
)
---
AnyCalculator.com
Go here and use the online realtime calculators to calculate or estimate your future tax increases that obama and his conrads will continue to make you pay.
Don't forget to add in past taxes for your parents because obama and congress have removed the 10-year statute of limitations on old debts, now there is no limitation on how far the corrupt IRS can go back and collect taxes.
Social Security, Treasury target taxpayers for their parents' decades-old debts
---
---
---